ЗАПРОШУЄМО НА ФЕСТИВАЛЬ З НАГОДИ 50-ЛІТТЯ!
JOIN US FOR THE 50TH JUBILEE FESTIVAL!
субота 30-го червня – Saturday June 30th
на терені церкви – on church grounds
Вступ безкоштовний! Admission is free!
Відбиванковий турнір у годині 9-ій рано – Volleyball tournament starts at 9:00 am
Святкове відкриття об 11-ій рано – Opening Ceremony at 11:00 am
ПРОПОНУЄМО ВИСТУПИ НАСТУПНИХ ВИКОНАВЦІВ
JOIN US FOR LIVE ENTERTAINMENT BY
(1:00 P.M. – 3:30 P.M.)
«Іскра» Iskra
«Зорепад» Zorepad
«Бабаросин» Babarocin
«Калинонька» Kalynonka
Танцювальні групи – Ukrainian folk dancing groups
«Коріння» – "Korinya" Ukrainian American Family Band
«Розмай» – "Rozmai" Bandurist Ensemble
Олесь Кузишин – Oles Kuzyszyn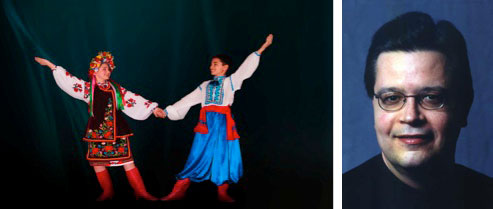 ДЕМОНСТРАЦІЇ НАРОДНИХ ЗВИЧАЇВ
FOLK FOOD-TRADITION DEMONSTRATIONS
(12:00 P.M. – 7:00 P.M.)
Грибознавство– Mushrooming
Пасічництво – Beekeeping
The Pickle Project ™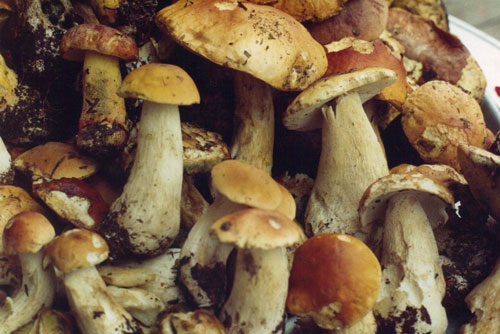 ДЕМОНСТРАЦІЇ НАРОДНОГО МИСТЕЦТВА
FOLK ART DEMONSTRATIONS
(5:00 P.M. – 6:00 P.M.)
Писанки – Pysanky (Ukrainian Easter eggs)
Кераміка – Ceramics
Вишивання – Embroidery
Ґердани – Bead Making
Обрядові хліби – Ritual Breads

СМАЧНА ЇЖA! GREAT FOOD!
Вареники-Varenyky, Голубці-Holubtsi, Ковбаса-Kovbasa,
Картоплянки-Potato Pancakes, Борщ-Borscht,
Печиво-Baked Goods, Напитки-Refreshments
ЗАНЯТТЯ ДЛЯ ДІТЕЙ – KIDS' ACTIVITIES
Надувана трамполіна – Bounce House
Майстрування та ігри – Crafts & Games
Ляльковий театр у виконанні ансамблю «Коріння» – Marionette Show by "Korinya"
ПРОДАВЦІ – VENDORS
Українські книги, відео, біжутерія, сорочинки, мистецтво і багато ще чого!
Ukrainian books, DVDs, jewelry, t-shirts, arts, crafts and more!
ФОТО ВИСТАВКА «ПІВ СТОЛІТТЯ ЗНИМКАМИ» -"50 YEARS IN PICTURES" EXHIBIT
(11:00 A.M. – 8:00 P.M.)
ЕКСКУРЗІЇ – TOURS OF THE CHURCH AND GROUNDS
(6:00 P.M. – 7:00 P.M.)